Partner with the Best
Healthcare Digital
Marketing Agency
Unlock the potential of your healthcare business with us. Enhance your online presence, attract new patients, and engage with existing ones.
Building Strong Healthcare Brands

Hospital Success exclusively work with Hospitals & Doctors
Outsource your Marketing & Branding:
The Best Healthcare Digital Marketing Agency
Unlock your potential for healthcare success with Hospital Success, the best healthcare digital marketing agency. We are here to help healthcare entrepreneurs thrive in their medical businesses. With our comprehensive offline and online marketing solutions, along with effective brand-building services, we empower healthcare businesses with the tools and strategies needed for lasting success.
In today's fast-paced and competitive healthcare industry, having a strong digital marketing strategy is crucial for success. Hospital Success understands the unique challenges faced by healthcare institutions, and we have the solution. With a team of experienced professionals and a track record of delivering exceptional results, we offer tailored marketing campaigns that encompass SEO, social media, content marketing, and more. Partner with us, and let us take your healthcare business to new heights. Contact us today for a quote, and let's embark on this journey together.
HospitalSuccess specialized in
Healthcare Marketing
Hospital Marketing
In the competitive landscape of the healthcare industry, hospitals & health centers face the challenge of standing out from the crowd. Hospital Success offers comprehensive marketing to Hospitals..
Doctor Branding
HospitalSuccess specializes in assisting doctors and medical practitioners in building their brand from the ground up through comprehensive doctor branding services..
Patient Traffic Generation
In the dynamic world of healthcare, hospitals continuously strive to attract a steady flow of patients. Hospital Success specializes in patient footfall generation..  
Reputation Management
In today's digital age, a strong reputation is invaluable for hospitals, health centers and doctors alike. HospitalSuccess specializes in Healthcare reputation management..
Let your Healthcare business florish by outsourcing Marketing Depertment to Hospital Success
Let you focus on Treatment
Let we focus on Business Growth
Hospital Success Services
Marketing service bundle
to add more value in Brand building
Website development
Healthcare websites have significant importance in Brand building. It plays vital role with online patient engagement. We design and develop attractive websites.
Search Engine Optimization
Google, Yahoo and Bing are the search engines and places most of the patients look for answers. Healthcare websites needs to be optimized as per SEO norms. We do it professionally.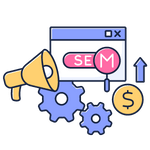 Search Engine Marketing
Effective Search Engine Marketing strategy could give maximum patient conversions for healthcare center. We design and execute SEM as per the client needs and bidgets.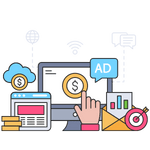 Pay per click
Pay per Click ads may burn money or give excellent ROI based on the PPC strategy and keywords. Our Google ad experts target only related keywords to bring traffic.
Social Media Optimization
Social Media Optimization for healthcare business pages draw more traffic: as Facebook, Instagram, Pinterest & YouTube have more potential users. We optimize & create engaging posts.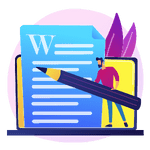 Content Writing
Meaningful engaging healthcare content could gain more traffic on search engines as well as social media. Our content writers are expertise to write Healthcare blogs, white papers, social media posts and etc..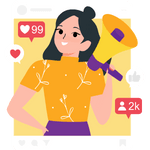 Influencer Marketing
Social Media has created new age celebrities who have great following on Facebook, Instagram and YouTube. We connect, collaborate influencers to promote healthcare brands.
Review Management
Hospital, Doctor ratings and reviews have significant recognition within targeted niche. Gust postings and recommendations make positive impact while choosing medical service. We make, execute strategy on this.
HospitalSuccess Blog Articles 
In today's competitive healthcare industry dealing Healthcare Organizations with Negative Brand Image is a night mare. Being a business owner maintaining a positive brand image is crucial for the...
We are grateful to work with Hospital Success, Thank you website design & development team and content writing team for building awesome website for our 200 bedded multi specialty Hospital. 
⭐⭐⭐⭐⭐
After working with KEM, Mumbai; I have joined Renova Hospitals, Hyderabad. I was searching for Doctor Branding Agency, Fortunately I come accross HospitalSuccess, Thank you Mr. Syed & team for building my Online Brand Reputation.
⭐⭐⭐⭐⭐
I thank HospitalSuccess team for building our IVF hospital BRAND within three months; we have acquired many patient walk-ins. Social media branding did wonders for us in rural area.
⭐⭐⭐⭐⭐
Thank you Hospital Success SEO team for working with us and make our website rank on Google. I can't forget to appreciate awesome content writers who are giving SEO optimized content for our blogs to gain world wide traffic. 
⭐⭐⭐⭐⭐
Fix Expert Appointment
Take a step towards SUCCESS by filling the Form