Hospital Marketing need to be on top of the game when it comes to promoting it's services in the extremely competitive healthcare environment of today. In addition to raising brand recognition, strong hospital marketing strategies help draw in and keep patients. In this post, we'll look at several frequently asked questions & answers regards Hospital Marketing and cutting-edge Hospital Marketing Strategies that may make hospitals successful in the digital era.
1. Accept Hospital Digital Marketing:
To reach target audience in today's increasingly digital environment, hospital marketing strategies must inculcate internet channels. Create a thorough digital marketing strategy that includes paid online advertising, content marketing, social media interaction, and search engine optimization (SEO) strategies. To increase the exposure of your website in search engine results, optimize it for relevant keywords like "hospital marketing".
2. Create engaging content:
Create educational and interesting material for your hospital's website to position it as an industry thought leader via content marketing. Post blog entries, articles, and videos that discuss common health issues, provide helpful advice, and highlight success stories. You may establish credibility and trust with your target audience by providing them with useful information.
3. Improve Patient Experience:
Developing a solid reputation and fostering word-of-mouth recommendations need a great patient experience. Hospital Marketing Strategy must concentrate on providing great patient care, making the setting pleasant, and maintaining clear communication at every point of contact. Implement patient satisfaction surveys, and utilize the results to keep your services becoming better.
5. Customize Hospital Marketing Efforts:
Address Particular Patient Segments with Hospital Marketing Messages and Campaigns. To comprehend the characteristics, requirements, and preferences of your target market, do market research. Create personalized marketing initiatives using this data that appeal to various patient groups. To offer customized communications at the appropriate moment, think about using marketing automation and email marketing technologies.
6. Build Strategic Partnerships:
To increase your reach and fortify your brand, team up with nearby companies, nonprofits, and healthcare providers. Hospital Marketing plan should include community reach. To position your hospital as a proactive and involved member of the community, take part in health fairs, sponsor neighborhood activities, and conduct educational seminars. A consistent flow of patient referrals may also be produced through networking with referring doctors.
7. Online Reputation Management:
Patients' choices to choose a hospital are greatly influenced by online reviews and ratings. Monitor patient reviews on Google My Business profile, Yelp, and Health grades, and react as soon as possible. Encourage happy clients to provide good evaluations, and respond to any unfavorable comments with professionalism and empathy. A strong approach for managing your internet reputation may improve your hospital's reputation and bring in more patients.
8. Utilize influencer marketing in Hospital Marketing Plan:
Find important people who share the values and goals of your hospital, such as local healthcare bloggers, social media stars, or medical professionals. Work together to produce sponsored content or run educational webinars. Their support might increase your exposure and establish you as an authority in your field.
9. Review & Revamp Hospital Marketing Strategies: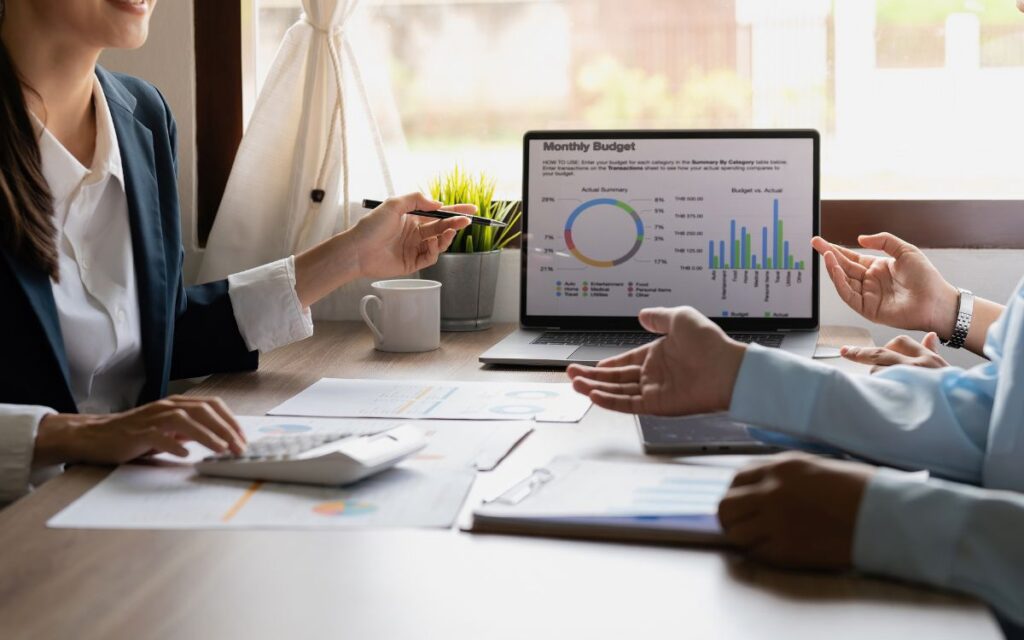 It is very much necessary to review your marketing efforts periodically. You need to look which channels performing better and which are not. Review and revamp the strategy to get desired results.
Conclusion:
To be competitive in the digital age, hospitals must employ cutting-edge marketing strategies.  By utilizing digital marketing, concentrating on the patient experience, customizing marketing  campaigns, forming strategic partnerships, managing online reputation, and employing influencer marketing, hospitals can increase their visibility, attract new patients, and retain existing ones.
🛑Frequently Asked Questions on Hospital Marketing:
1. What is marketing in hospitals?
Hospital marketing refers to the plans and initiatives used by healthcare institutions to advertise their offerings, build brand recognition, and draw in new patients. It uses a variety of marketing strategies designed especially for the healthcare sector.
2. Why is marketing crucial for Hospitals?
In order to connect with and engage their target audience, hospitals must use marketing. Building patient trust, increasing patient volume, and differentiating themselves from rival hospitals are all facilitated by this. Good marketing may also help to improve the hospital's standing and trustworthiness.
3. How can hospitals determine who their ideal patients are?
Hospitals may use patient records, demographic analysis, focus groups, surveys, and current patient feedback to determine who their target audience is. Hospitals may more successfully focus their marketing efforts by having a thorough understanding of the traits, requirements, and preferences of the neighborhood.
4. What are some successful internet marketing tactics for healthcare facilities?
A few examples of digital marketing tactics for hospitals are:
creating an informative and user-friendly website.
To increase online exposure, use search engine optimization (SEO).
PPC (pay-per-click) marketing for focused internet campaigns.
Using social media to interact with the community.
to foster patient connections via email marketing.
reputation management online.
promotion of virtual care and telemedicine.
5. How can hospitals establish Strategic Partnerships with doctors?
A: Hospitals may build solid connections with doctors by:
Offering a pleasant working atmosphere and alluring rewards.
Organizing conferences and educational programmers for doctors.
Providing referral schemes and easier routes for contact.
Collaborating with medical professionals on clinical trials or research initiatives.
Recognising and applauding the accomplishments and competence of doctors.
6. How important is the patient experience to hospital marketing?
The patient experience is important to hospital marketing because it may result in patient loyalty, contentment, and favourable word-of-mouth recommendations. By emphasising factors like effective scheduling, shorter wait times, individualised treatment, open communication, and pleasant facilities, hospitals may improve the patient experience.
7. How can hospitals assess the effectiveness of their marketing initiatives?
Hospitals may evaluate the effectiveness of their marketing initiatives using a variety of criteria, such as:
Patient volume and rates of acquiring new patients.
indicators for online engagement and website traffic.
rates of conversion for certain marketing efforts.
comments and patient satisfaction questionnaires.
Marketing activities' return on investment (ROI).
Engagement in social media and increase in followers.
physician recommendations and comments.
8. What ethical issues are there in hospital marketing?
The following are ethical issues in hospital marketing:
ensuring the truth and openness of promotional and advertising materials.
maintaining the confidentiality and privacy of patients.
avoiding making false or overstated service claims.
obeying relevant legislation and rules, such as HIPAA.
treating every patient equally and without bias.
preserving boundaries between personal and professional interests.
9. How can hospitals keep up with the most recent marketing trends in the medical field?
Hospitals can keep abreast of the most recent marketing trends by
attending seminars and conferences for the industry.
obtaining newsletters and articles about healthcare marketing.
collaborating with expert marketing firms.
following reliable blogs and opinion leaders in healthcare marketing.